You're in good company. Over 2 million users grew their business with SEO PowerSuite.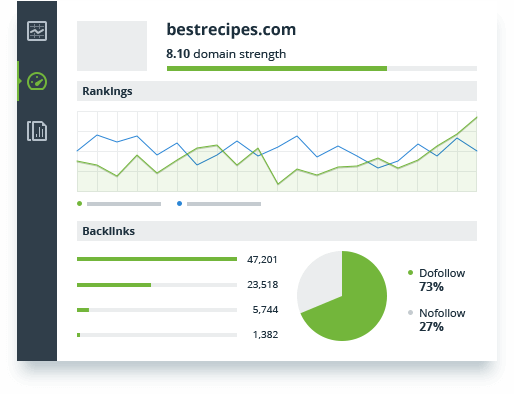 One-stop SEO software.
SEO PowerSuite covers every step of an SEO campaign of any caliber, from rankings to on-page to backlinks. With its intuitive UI and a wealth of pro-level features, it's a perfect fit for SEO newbies and experts alike.
Get more for less.
SEO PowerSuite offers unlimited sites, keywords, and backlinks to track, and a wealth of features you won't find anywhere else, many of which are available in the free version. The catch? There isn't any. Because it's a desktop platform, we don't have to pay for hundreds of servers to process your data. That's why SEO PowerSuite is at least 3X cheaper than other SEO tools — and infinitely more flexible and feature-rich.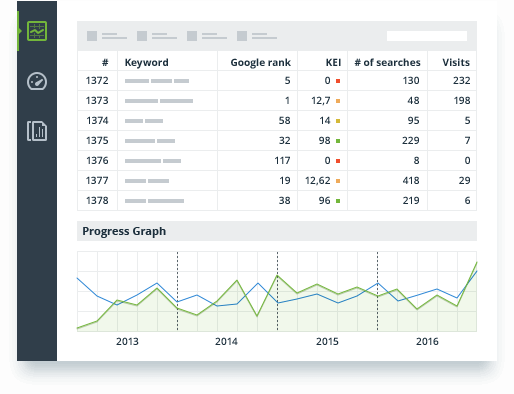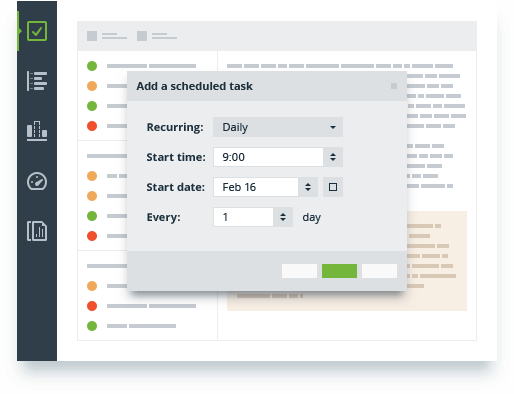 Automatable tasks.
A 2-minute setup is all it takes to automate your SEO jobs, from rank tracking, site audits, and backlink checks to reporting. SEO PowerSuite lets you schedule tasks at any time and frequency — so that you can have all the work done by the time you walk into the office.
Branded SEO reports.
SEO PowerSuite's reports are white-label, fully custom, and designed responsively, so they look their best on any device. Sharing and delivery is super easy: a click of a button will upload your report to the cloud and give you a shareable link, and the automatic report mailer will deliver reports to clients on your schedule, as a direct link or attachment, in a plain text or custom HTML email.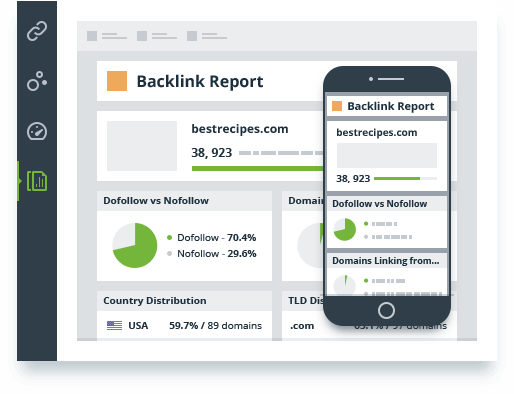 What's inside?
Comprehensive SEO involves keyword research and rank tracking, on-site
optimization, backlink analysis, and link building. The 4 tools inside SEO PowerSuite
will make sure every step of your SEO campaign is taken care of.

Rank Tracker
Keyword research
& rank monitoring
WebSite Auditor
Site auditing
& on-page optimization

SEO SpyGlass
Backlink research
& auditing

LinkAssistant
Link building
& management
Why SEO PowerSuite?
We couldn't put it better than our users.

I consider SEO PowerSuite to be central to my online business. I have been using the tools for a number of years and they have paid for themselves multiples times over. It really is the best 'all in one' suite of SEO tools that I use on a daily basis.


Having helped countless companies unravel website issues through SEO auditing, it helps to know you have the best tools behind you, and that is exactly what I strive to find. SEO PowerSuite is certainly one tool that I can recommend to anyone who is serious about their SEO.

Andy Drinkwater
SEO consultant
www.iqseo.org

Over the years, we've tried various SEO tools. None come close to SEO PowerSuite. These tools provide functionality we can't find anywhere else, at a price that is far less than other comparable solutions.

Chuck Siegel
CEO
Rule Your Kingdom

SEO PowerSuite has been a game changer for us. At the click of a button we can get a clear picture of our clients' presence online, from a ranking to a linking standpoint. All this data is easy to manage and digest, making for a seamless user experience.

Robyn Winner
Sr. Campaign Manager
Webmarketing123
Try SEO PowerSuite for free.
No strings attached. Grab your free download to see how SEO PowerSuite can help your business grow.